On Top of Concord Hill (Little House Prequel) (Hardcover)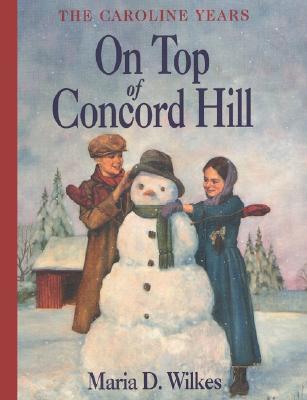 $15.95
Email or call for price
Description
---
The Little House books have captivated millions of readers with their story of Laura Ingalls, a little pioneer girl growing up on the American frontier. Now travel back to the generation before Laura's and read the story of Caroline Quiner, the little girl who would grow up to be Ma Ingalls in the beloved Little House books.
The first three books in the series describe the Quiners' first years without Father and the family's move to a new home deep in the big woods of Concord, Wisconsin. Caroline is nine years old, and she feels settled in her new little house. She's beginning to explore Concord, and is looking forward to going to school, when disaster strikes. It's a cholera epidemic, and it's sweeping the state. It's up to Caroline to help keep her family together and pull them through this terrible time.
On Top Of Concord Hill is the fourth book in The Caroline Years, an ongoing series about the adventures of another girl from America's favorite pioneer family.
About the Author
---
Maria D. Wilkes first read the Little House books as a young girl and has been fascinated by pioneer history ever since. She did extensive research on the Quiner, Ingalls, and Wilder families, studied original sources and family letters and diaries, and worked in close consultation with several historians and the Laura Ingalls Wilder estate as she wrote the Caroline Years books. She lives in New Jersey with her husband, Peter, and her daughters, Grace and Natalie.
Dan Andreasen has illustrated many well-loved books for children, including River Boy: The Story of Mark Twain and Pioneer Girl: The Story of Laura Ingalls Wilder, both by William Anderson, as well as many titles in the Little House series. He lives with his family in Medina, Ohio.