Oyster: A Novel (Paperback)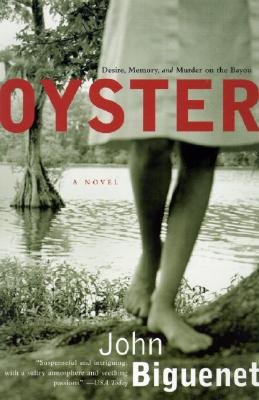 Description
---
With comparisons to Flaubert, Chekhov, and Faulkner, O. Henry Award-winner John Biguenet earned wide acclaim for his debut short-story collection, The Torturer's Apprentice. In his astonishing first novel, Oyster, he demonstrates the same mastery of craft and rigor of vision that led critics across the country to join Robert Olen Butler in praising this "important new writer."
Set on the Louisiana coast in 1957, Oyster recounts the engrossing tale of a deadly rivalry between two families. To avoid ruin after years of declining oyster crops, Felix and Mathilde Petitjean offer their young daughter, Therese, in marriage to 52-year-old Horse Bruneau, who holds the papers on their boat and house. Bruneau has spent his life as Felix's rival for both the Petitjeans' century-old oyster beds and, as we learn, Mathilde. But as Therese explains to Horse one night as they float in a pirogue alone in the marsh, "I don't get bought for the price of no damn boat."
The spiraling violence of Oyster and the seething passions behind it drive an unpredictable tale of murder and revenge in which two women and the men who desire them play out a drama as elemental and inexorable as a Greek tragedy.
About the Author
---
John Biguenet's fiction has appeared in such publications as Esquire, Granta, Playboy, Story, and Zoetrope. The winner of an 0. Henry Award for short fiction, he lives in New Orleans. Ecco published his debut collection of stories, The Torturer's Apprentice, in 2001. Oyster is his first novel.
Praise For…
---
"A rich gumbo of incest and longing that simmers with tension."
— Playboy

"Gripping.... An unforgettable look at the effects of generations of bad blood between two families."
— Booklist (starred review)

"A masterful tale of deadly rivalries."
— New Orleans Times-Picayune

"Biguenet's calm, lucid prose is consistently entrancing."
— New York Times Book Review

"Biguenet explores with startling honesty the virtues and flaws that reveal themselves when we encounter extraordinary situations."
— Yale Review of Books

"An astonishing, occasionally daunting imagination."
— Minneapolis Star-Tribune

"An outstanding first novel. . . full of mollusks, menace, and murder."
— Esquire

"A thrilling read filled with a complex and unpredictable plot."
— Daily Mississippian

"[Oyster] unfolds like a Rube Goldberg blueprint, … whose complicated network … entwines the lives of two families."
— San Francisco Chronicle

"Truths. . . as universal as any Euripides might have contemplated."
— Washington Post

"Suspenseful and intriguing, with a sultry atmosphere and seething passions."
— USA Today

"This remarkable first novel by Biguenet . . . [is] captivating from start to finish."
— Library Journal

"Biguenet…catches the scents and sounds of the bayou, and his characters bristle with a dark intensity."
— New York Times