Baijiu: The Essential Guide to Chinese Spirits (Paperback)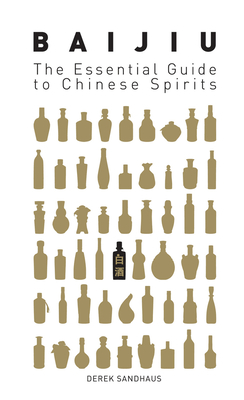 $19.83
Email or call for price
Description
---
Baijiu, China's national drink, is the world's most consumed alcohol—discover the final frontier of great world alcohols in this comprehensive and practical guide

Drawing on interviews with baijiu aficionados, distillers, and key players in the alcoholic beverage industry, Sandhaus introduces the history and development of alcohol in China—the birthplace of grain-based alcohol. Distillation and production processes, the landscape of the industry today, and a page-by-page guide to the major varieties, distilleries and brands all feature in Baijiu: The Essential Guide to Chinese Spirits.
About the Author
---
Derek Sandhaus spent years sipping and savoring baijiu on the Mainland during his years as a China-based writer and editor. In his journey to "spiritual" enlightenment, he also published Tales of Old Peking and Tales of Old Hong Kong and edited Decadence Mandchoue: The China Memoirs of Sir Edmund Trelawny Backhouse. He maintains the blog, 300 Shots at Greatness and runs a baijiu consultancy.