Sikandar Chowk Park (Paperback)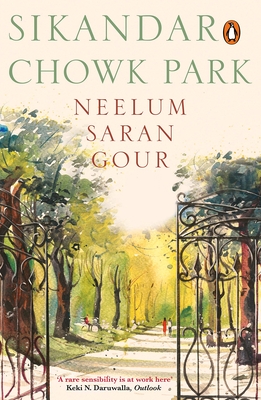 Email or call for price
Special Order. May not be available. Call the store for details.
Description
---
After a bomb blast rips through Sikandar Chowk Park, Allahabad, killing fifty-seven people, a journalist pieces together the lives of eleven of the dead from the heap of mutilated bodies.
Among them a self-effacing music teacher who won't go abroad on a fellowship because of his family of stray dogs; an Anglo-Indian widow coping with the knowledge of her husband's infidelity thirty-five years ago; a precocious 'problem' child; a firebrand feminist confronting the sexual misdemeanours of her friend's husband; and a young Dalit woman who defies her marriage and her society and enters into a relationship with an unemployed Brahmin boy-all ordinary people leading ordinary lives in a quintessential mofussil Indian township.
Neelum Saran Gour's vibrant prose conjures up a multitude of characters involved in a maze of relationships, and the dynamics of events which propel them to Sikandar Chowk Park on the fateful day. In the process, she crafts a talk at once poignant and witty, which ingeniously addresses contemporary issues of communal and caste prejudices, bigotry and faith, forgiveness and redemption.
About the Author
---
Neelum Saran Gour is the author of Grey Pigeon and Other Stories, Speaking of '62, Winter Companions and Other Stories, Virtual Realities, Sikandar Chowk Park and Song without End and Other Stories. She works as professor of English at the University of Allahabad. Further details about her can be accessed from her website: www.neelumsarangour.com.