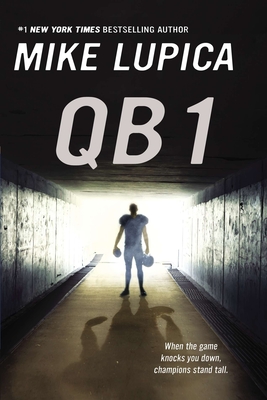 Description
---
From #1 New York Times bestselling author of TRAVEL TEAM, HEAT, and MILLION-DOLLAR THROW comes a cheer-worthy, family-friendly football novel set amid the Friday Night Lights world of Texas high school football

Jake Cullen is a freshman quarterback playing high school football in Texas, the high-pressure land of Friday Night Lights. He is also the brother of Wyatt Cullen, who quarterbacked his team to the Texas State Championship last season--not to mention the son of former NFL quarterback and local legend, Troy Cullen. To be a Cullen in Texas is to be football royalty . . . which leaves 14-year-old Jake in a Texas-sized shadow. Being a good teammate comes naturally to Jake; being a winner and a celebrity does not. Jake may be a Cullen, and he may play quarterback, but he is not his brother or his father.  He's just like every other kid: fighting for every ounce of respect, awkward around a pretty girl, in awe of his famous family, and desparate to simultaneously blend in and cast his own shadow. Inspired by the real-life Manning family of quarterbacks and set amid the football-crazy culture of Texas, QB 1 is a coming-of-age story perfect for the fan of MILLION-DOLLAR THROW and HEAT.
 
About the Author
---
Mike Lupica is the author of multiple bestselling books for young readers, including Heat, Travel Team, Million-Dollar Throw, and The Underdogs. He has carved out a niche as the sporting world's finest storyteller. Mike lives in Connecticut with his wife and their four children. When not writing novels, Mike Lupica writes for New York's Daily News, appears on ESPN's The Sports Reporters and hosts The Mike Lupica Show on ESPN Radio. You can visit Mike Lupica at mikelupicabooks.com
 
Praise For…
---
The New York Times Bestseller!
"This is a wonderful book by a great writer.  All football fathers and sons will enjoy it."--Archie Manning