Buildings of Iowa (Buildings of the United States) (Paperback)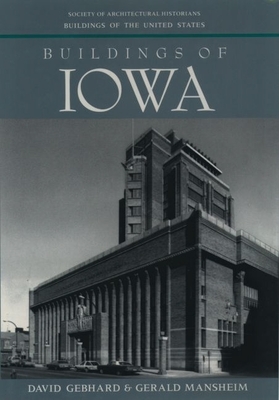 $47.32
Email or call for price
Description
---
From the first years of European settlement down to the present moment, Iowa has symbolized the heart of America. In Buildings of Iowa we are offered a wide-ranging survey of this state's architecture from the earliest Native American influences to the present. The image of Iowa as the breadbasket and agricultural center of the nation often overlooks the unity of urban and rural that is reflected in Iowa's buildings and landscape.
Surveying the full array of Iowa's architectural styles on a town-by-town basis, this volume examines such structures as octagonal houses, log cabins, Beaux-Arts courthouses, water towers, grain elevators, the Iowa Soldiers' Orphans Home at Cedar Falls, the bright blue "glass fused to steel" silos built by A.O. Harvestore Products Inc., Art Deco service stations, post office buildings, churches, bank buildings, public high schools, American Prairie houses, and motion picture theaters.
Beautifully illustrated with over 400 photographs, lincuts, and maps, Buildings of Iowa shows both general readers and travelers how a unity of rural and urban is effectively mirrored in Iowa's buildings.
About the Author
---
David Gebhard is Professor of Architectural History and Curator of the Architectural Drawing Collection at the University of California, Santa Barbara. Gerald Mansheim is an independent architecural historian.