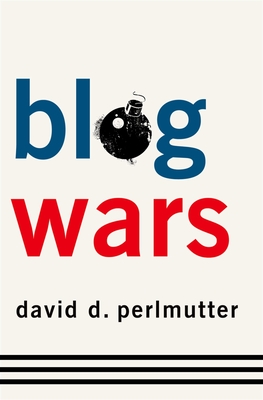 $78.92

Not in stock. Usually arrives in 2-5 Days
(This book cannot be returned.)
Description
---
Political blogs have grown astronomically in the last half-decade. In just one month in 2005, for example, popular blog DailyKos received more unique visitors than the population of Iowa and New Hampshire combined. But how much political impact do bloggers really have?
In Blogwars, David D. Perlmutter examines this rapidly burgeoning phenomenon, exploring the degree to which blogs influence--or fail to influence--American political life. Challenging the hype, Perlmutter points out that blogs are not that powerful by traditional political measures: while bloggers can offer cogent and convincing arguments and bring before their readers information not readily available elsewhere, they have no financial, moral, social, or cultural leverage to compel readers to engage in any particular political behavior. Indeed, blogs have scored mixed results in their past political crusades. But in the end, Perlmutter argues that blogs, in their wide dissemination of information and opinions, actually serve to improve democracy and enrich political culture. He highlights a number of the particularly noteworthy blogs from the specialty to the superblog-including popular sites such as Daily Kos, The Huffington Post, Powerlineblog, Instapundit, and Talking Points Memo--and shows how blogs are becoming part of the tool kit of political professionals, from presidential candidates to advertising consultants. While the political future may be uncertain, it will not be unblogged.
For many Internet users, blogs are the news and editorial sites of record, replacing traditional newspapers, magazines, and television news programs. Blogwars offers the first full examination of this new and controversial force on America's political landscape.

About the Author
---
David D. Perlmutter is a Professor and Associate Dean for Graduate Studies and Research at the William Allen White School of Journalism and Mass Communications at the University of Kansas. Author or editor of four books on politics and the media, his writings have also appeared in The Los Angeles Times, Christian Science Monitor, International Herald Tribune, USA Today, and the Atlanta Journal-Constitution. He is a former board member of the American Association of Political Consultants. He is editor of the blog of the Robert J. Dole Institute of Politics at the University of Kansas (http: //www.doleinstituteblog.org/).