Black Lotus (Mass Market Paperback)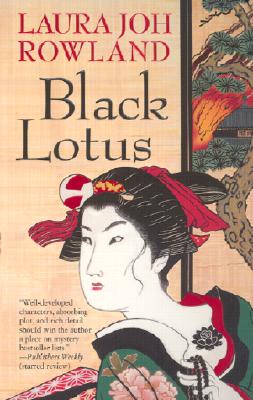 $6.99
Special Order. May not be available. Call the store for details.
Description
---
When veteran samurai-detective Sano Ichiro, the most Honorable Investigator of Events, Situations, and People, is called on to investigate the burning of a cottage belonging to the Black Lotus Temple, he makes a shocking discovery. The three victim of the blaze did not die in the fire, but were brutally murdered before the fire even began. With a triple homicide on his hands, Sano's search for a killer leads him to Haru, an orphan girl found at the scene of the crime. But Sano's wife, Reiko, investigating the case against Sano's wishes, is convinced of Haru's innocence. Reiko's investigation leads her behind the walls of the Black Lotus Temple, where she discovers a sect involved in extortion, prostitution, and hedonistic rituals. Could one of the sect's members be the killer? Now Reiko must risk her marriage to Sano in order to prove Haru's innocence...
Set in the luscious finery of the samurai court of medieval Japan, this latest installment in the bestselling series by Laura Joh Rowland is filled with shocking surprised and suspense as readers are once again allowed access into the world of Sano Ichiro.

About the Author
---
Laura Joh Rowland is the granddaughter of Chinese and Korean immigrants. She grew up in Michigan and was educated at the University of Michigan, where she graduated with a B.S. in microbiology and a master's in public health. She lives in New Orleans with her husband, Marty, and their three cats. Her previous novels include "The Samurai's Wife, The Concubine's Tattoo, "and "Shinju," all of which feature the samurai-detective Sano Ichiro.
Praise For…
---
"Well-developed characters, absorbing plot, and rich detail should win the author a place on mystery bestseller lists."--Publishers Weekly (starred review)

"Like the big sprawling novels of James Clavell, the Sano Ichiro mysteries are full of captivating detail, with lively characters and solid stories."--Booklist

"Laura Joh Rowland's richly detailed books about a 17th-century Japanese samurai-warrior-turned-detective are...packed with plot narrative."--Chicago Tribune