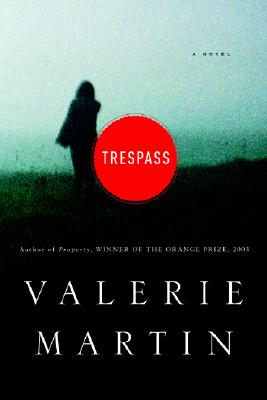 Email or call for price
Special Order. May not be available. Call the store for details.
Description
---
Chloe Dale's life is in good order. Her only child, Toby, has started his junior year at New York University; her husband, an academic on sabbatical, is working at home on his book about the Crusades; and Chloe is busy creating illustrations for a special edition of Emily Brontë's Wuthering Heights. Yet Chloe is disturbed—by the aggression of her government's foreign policy, by the poacher who roams the land behind her studio punctuating her solitude with rifle fire, and finally, by Toby's new girlfriend, a Croatian refugee named Salome Drago.
Raised in the Croatian expatriate community of New Orleans, Salome is a toxic mix of the old world and the new: intelligent, superstitious, sly, seductive, and confident. But Salome's past is a mine of dangerous secrets, and the violence that destroyed her homeland is far from over. Chloe distrusts her on sight, and as Toby's obsession with Salome grows, Chloe's mistrust deepens, alienating her from her tolerant husband and besotted son. Rich with menace, the novel unfolds in a world where darkness intrudes into bright and pleasant places, a world with betrayal at its heart. In shimmering prose Valerie Martin raises the question: who shall inherit America?
Praise For…
---
"A complex and emotionally rich novel. . . . Valerie Martin leaves you with a sense of having read a story that will continue to unfold long after you have put the book down." —Times Literary Supplement (London)

"This is a novel you read with sharp attention, both to the important questions it asks and to the complicated answers it offers." —Entertainment Weekly

"American exceptionalism. American self-absorption. Books, essays and newspaper columns have treated the theme, but not much fiction [until] Valerie Martin in [this] dark and wickedly diverting novel about the storm-driven erosion of Fortress America." —Richard Eder, Los Angeles Times

"Ambitious. . . . Trespass's dramatic yet wholly surprising conclusion underscores that the future arrives with every minute-even if we can't predict which corner of the past it will spring from." —Vogue

"Provocative and exhilarating. . . . a masterly tale of transgression, acceptance, diplomacy, war, class conflict, love, forgiveness, and jealousy." —The Times (London)

"Trespass provides a searing commentary on the human desire to set boundary lines against threats, perceived and real. It's a testament to Martin's skill as both storyteller and writer that her complex characters defy separation into two camps-those who accept and those who judge. Nothing in Trespass is quite as it seems, and that is precisely the point." —San Francisco Chronicle

"[A] gripping and powerful novel of tight-lipped manners and horrific atrocities." —Margaret Atwood

"Unsettling and at times tragic, Trespass casts a cold eye on the American family and reveals the uncertainties that cloud our evolving national identity." —Time Out New York

"[Martin] is not afraid to take risks. . . . Trespass is a beautifully constructed, richly textured, and elegantly written novel." —The Independent (London)

"Stunning. . . . initially propelled by a drumbeat of dread, this book morphs into something both thoughtful and magical." —Pittsburgh Post-Gazette

"[Martin's] most intriguing and absorbing novel yet…A brilliant contemporary novel that plays out on the world stage." —The New Orleans Times-Picayune

"Moving and disturbing. . . . taut, nearly-perfect. . . . Trespass is a profound cautionary tale for our times." —Buffalo News

"Brilliant and seductive." —People (four stars)

"Martin is an expert at combining simmering menace with a cool, merciless irony." —Salon

"Arresting. . . . Trespass is a literary treasure hiding in plain sight." —Chicago Tribune

"A wickedly diverting novel about the storm-driven erosion of Fortress America." —Richard Eder, Los Angeles Times

"Mesmerizing. . . . a war novel that gives you a glimpse of what war might really mean. . . . Trespass revels in truth." —The Washington Post Book World

"Astonishing. . . . Martin leaves the reader with an indelible, crushing view of the many ways, psychological and physical, real and imagined, in which people get in each other's spaces, with all-too-frequently appalling circumstances." —The Wichita Eagle

"Valerie Martin is a marvel. She takes us to such unexpected places, so elegantly, so deeply yet delicately, and with such unexpected insights." —The Salt Lake Tribune