Cat on a Hot Tin Roof (Mass Market Paperback)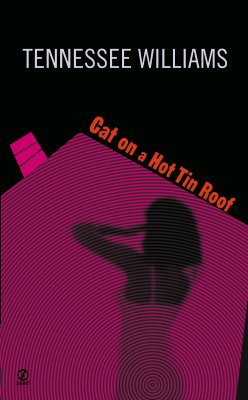 $7.99
Special Order. May not be available. Call the store for details.
Description
---
Williams's Pulitzer Prize-winning play has captured both stage and film audiences since its debut in 1954. One of his best-loved and most famous plays, it exposes the lies plaguing the family of a wealthy Southern planter of humble origins.
About the Author
---
Tennessee Williams was born in 1911 in Columbus, Mississippi, where his grandfather was the episcopal clergyman. When his father, a travelling salesman, moved with his family to St Louis some years later, both he and his sister found it impossible to settle down to city life. He entered college during the Depression and left after a couple of years to take a clerical job in a shoe company. He stayed there for two years, spending the evening writing. He entered the University of Iowa in 1938 and completed his course, at the same time holding a large number of part-time jobs of great diversity. He received a Rockefeller Fellowship in 1940 for his play "Battle of Angels," and he won the Pulitzer Prize in 1948 and 1955. Among his many other plays Penguin have published "Summer and Smoke "(1948), "The Rose Tattoo" (1951), " Camino Real" (1953), "Cat on a Hot Tin Roof" (1955), "Baby Doll "(1957), "Orpheus Descending" (1957), "Something Unspoken" (1958), "Suddenly Last Summer "(1958), " Period of Adjustment" (1960), " The Night of the Iguana" (1961), " The Milk Train Doesn't Stop Here Anymore "(1963), and "Small Craft Warnings "(1972). "Tennessee Williams died in 1983."