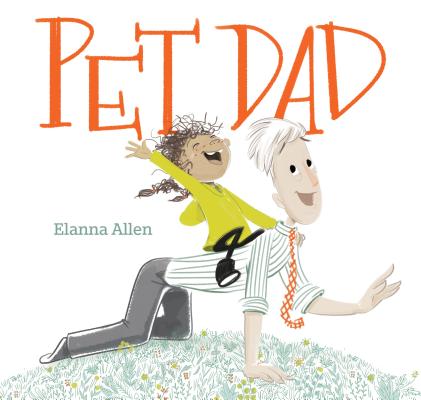 $16.99
Email or call for price
Description
---
Plum wants the perfect pet, but instead realizes she has the perfect dad in this charming and hilarious picture book that's great for father's day.

Plum wants a pet. Plum's dad wants NO pets. So Plum, who never takes no for an answer, gets the only pet she can: a pet dad. Dad is a great pet--he loves playtime, tummy rubs, and scratches behind the ears. But every time Plum tries to get him to sit, or fetch, or chase, dad barks NO. Plum doesn't take no for an answer. How will she train her perfect pet (without getting a time-out)?

Hilariously relatable and with ultra-cute art, Pet Dad is perfect for kids who love or want pets--or who already have the perfect parents to make up for it.
About the Author
---
Elanna Allen graduated from Brown University and studied animation and illustration at the Rhode Island School of Design. She has designed characters and directed animation for Disney Junior, Nick Jr, and PBS. She lives in New York City with her husband and two boys, and is currently learning to play the ukulele.