The Iroquois (A True Book: American Indians) (A True Book (Relaunch)) (Paperback)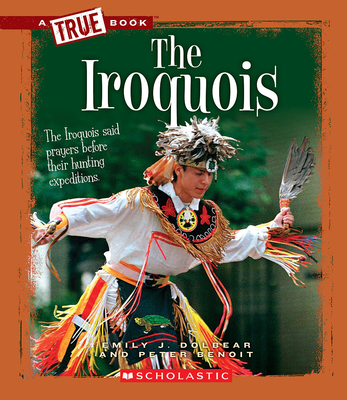 $8.13
Email or call for price
Description
---
An exploration of the Iroquois Indians, discussing the nation's housing, relationship with settlers, culture, and more.A True Book: American Indian series allows readers to experience what makes each American Indian people distinctive and exceptional. Readers will get to know each tribes culture, influence and history. This series includes an age appropriate (grades 3-5) introduction to curriculum-relevant subjects and a robust resource section that encourages independent study.
About the Author
---
Emily J. Dolbear works as a freelance editor and writer of children's books. Dolbear lives with her family in Brookline, Massachusetts.
Peter Benoit earned a degree in mathematics at Skidmore College. He is an educator and poet. He has written more than four dozen books for Scholastic/Children's Press on topics including disasters, Native Americans, ecosystems, the Titanic, the electoral college, and the 2012 election. He has also written several books on crucial moments in American history and books on ancient Greece and ancient Rome. Peter resides in Greenwich, New York.