Make Me the Boss: Surviving as A Millennial Manager in the Corporate World (Paperback)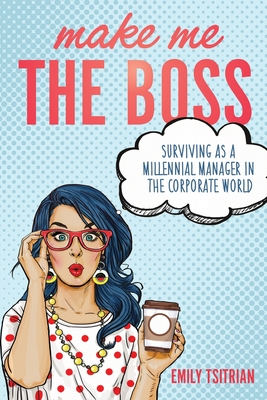 $21.99

Not in stock. Usually arrives in 2-5 Days
Description
---
Stepping into your role as a first-time millennial manager is more complicated than ever before. Get ready to boss up, buttercup
With a little help, you can navigate this fabulous next chapter of your career-and become the leader that you've always wanted for yourself. Survive your new business climate, stay resilient despite inevitable screw-ups, and succeed like a badass with this sassy, meme-filled guide for your first six months as a people manager.
You'll learn
The basics to #BossUp, like handling expenses, escalation, and hiring.
The BSPEN Method, your secret for slaying performance reviews.
Tips to create a satisfying professional experience for your team.
How to integrate #MeToo and #BlackLivesMatter principles into leadership.
Advice for curating life now that there's a lot more on your plate.
It's time for the generation of Missy Elliott, Emoji, and avocado toast to take the lead. Read Make Me the Boss and #BossUp into your newfound power