The Adventures of Happy & Big Wanda (Paperback)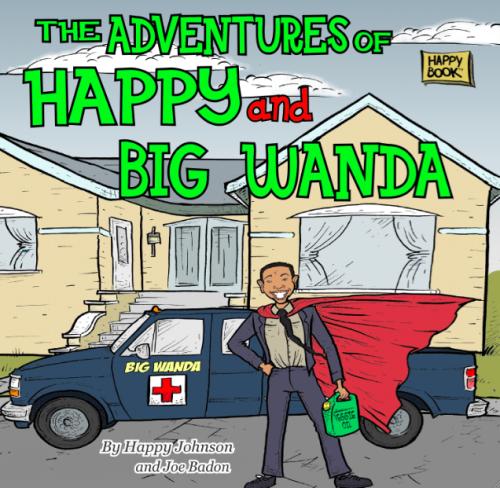 Description
---
Fictional children's picture book (Ages 6 to 10) about an adopted teen who plays the trumpet for his high school marching band. The main character also drives Big Wanda – the name of a rusty old pick-up truck fueled by vegetable oil. Driving to a snowball stand before the start of an unexpected storm, Happy and Big Wanda's perennial preparedness enable them to help their neighbors in need with disaster supplies made from recycled material.



This interactive book includes a hurricane preparedness checklist, word search, fill-in-the-blank, coloring pages and safety pledge.



The purpose of this book is to encourage youth to prepare for disasters with their families, teachers and friends through environmentally sustainable habits; it also serves as the curriculum core for the Team Happy Foundation youth preparedness program, which equips youth with disaster readiness skills.
Praise For…
---
For more information, visit: http://www.TeamHappy.org/Books/BigWanda/