It's All About . . . Riotous Rain Forests: Everything you want to know about the world's rain forest regions in one amazing book (It's all about…) (Paperback)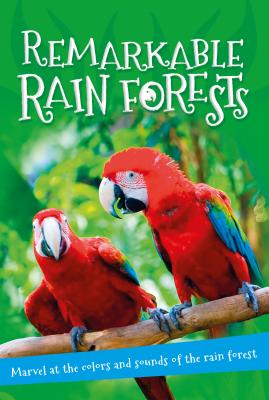 $7.01
Email or call for price
Description
---
Riotous Rainforests tells you everything you want to know about the world's rainforest regions, some of the most unique places on Earth. Discover the amazing array of wildlife, from noisy monkeys to tiny tree frogs, scary snakes to prowling jaguars.

Riotous Rainforests is part of a great new collectible series called It's all about... It is packed with facts and stats, and there are eight amazing collector cards to tear out and keep. You can access a free downloadable audio of Riotous Rainforests by logging onto the special URL address on page 3.

Riotous Rainforests has a Contents page as well as a Glossary and Index. You can check out the other titles in the series at the back of the book.
About the Author
---
Kingfisher is an award-winning publisher of non-fiction and fiction for children of all ages. Known around the world for its informative and engaging reference and early learning books, Kingfisher also receives widespread acclaim for its classic anthologies for five- to fourteen-year-olds and original picture books for very young children.