Kinyarwanda-English/English-Kinyarwanda Dictionary & Phrasebook (Paperback)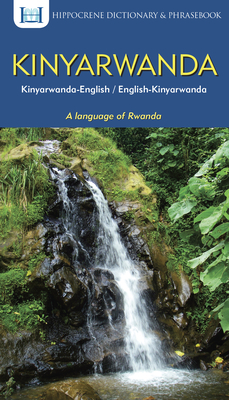 $14.95

Not in stock. Usually arrives in 2-5 Days
Description
---
Kinyarwanda, also known as Rwandan, is the national language (along with French and English) of Rwanda, and spoken by almost all of the 11 million inhabitants of the country. Kinyarwanda is the second most widely spoken Bantu language after Kiswahili. It is a sister dialect of Kirundi, the national language of Burundi, so Burundians can understand Kinyarwanda well. Kinyarwanda speakers are also found in Uganda, Tanzania, and parts of the Democratic Republic of Congo. There are an estimated 20 million native speakers of Kinyarwanda worldwide.
Kinyarwanda has two major dialects: the northern dialect, Igikiga, and the southern dialect, Ikinyanduga, and both have sub-dialects. The differences among these dialects, however, are mainly lexical and phonetic.
This unique, two-part resource provides travelers to Rwanda with the tools they need for daily interaction. The bilingual dictionary has a concise vocabulary for everyday use, and the phrasebook allows instant communication on a variety of topics.
Ideal for businesspeople, travelers, students, and aid workers, this guide includes:
4,000 dictionary entries
Phonetics that are intuitive for English speakers
Essential phrases on topics such as transportation, dining out, and business
Concise grammar and pronunciation sections