The Flight: A Father's War, a Son's Search (Hardcover)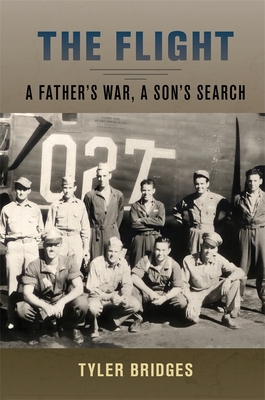 Description
---
Both history and memoir, The Flight tells the story of Richard W. "Dick" Bridges's heroic service in World War II. Bridges survived a German attack on his plane, the Fascinatin' Witch, by parachuting out of the exploding B-24. He escaped detection in Austria, became the first American prisoner of war in Hungary, was sent to Yugoslavia, escaped from his POW camp there, was sheltered by the Partisans one step ahead of the Germans, and was finally airlifted to safety in Italy by the British.
Bridges's story, which seems almost too astonishing to be true, went untold until after his death in 2003, when his son, Tyler Bridges, pieced it together. The younger Bridges's odyssey in search of his father's wartime experiences connected him with the families of other crew members aboard the Fascinatin' Witch and led him to retrace his father's footsteps through Austria, Hungary, and the former Yugoslavia.
With his findings, Bridges has woven a story not only about World War II and the bravery of this unique group of soldiers, but also about fathers and sons, what can get lost in the gulf between generations, and how patience and understanding can bridge that gap.
About the Author
---
Tyler Bridges, twice a member of Pulitzer Prize-winning teams, is a reporter for the New Orleans/Baton Rouge Advocate and the author of four books on Louisiana politics.