New Orleans: Elegance and Decadence (Hardcover)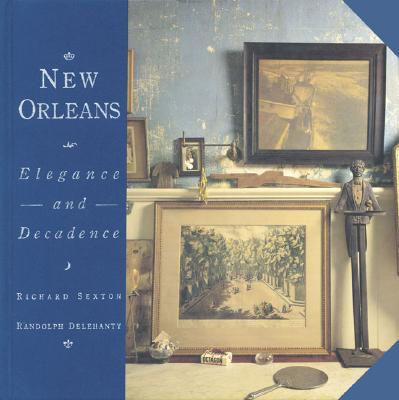 Description
---
The lush, seductive, Old World elegance of New Orleans is gloriously revealed in this photographic tribute to the "Venice of North America." Richard Sexton's photographs capture balcony-lined streets, French-style parks, Caribbean-inspired gardens, and ornate public buildings, and take us inside some of the city's most intriguing private homes. This new edition marks the tenth anniversary with a new cover and binding, and a fully revised afterword.
"Rarely," wrote The New Orleans Times-Picayune, "has the city been loved both so wisely and so well." A tribute to a lifestyle of insouciance and exuberance, touched by both spirituality and worldliness, New Orleans: Elegance and Decadence illuminates both the public face and the private soul of a perennially fascinating city. More than 200 full-color photographs and an insightful text capture the stories and characters of yore.
About the Author
---
Richard Sexton is a New Orleans-based photographer, writer, and lecturer. He also teaches photography at the New Orleans Academy of Fine Arts. His work has appeared in numerous publications, including Southern Accents, Garden Design, and Smithsonian. His many books include Vestiges of Grandeur (0-8118-1817-9) and Gardens of New Orleans (0-8118-2421-7).

Randolph Delehanty has written over a dozen books including San Francisco Victorians (0-8118-2771-2) and Randolph Delehanty's Ultimate Guide to New Orleans (0-8118-0870-X), which explores the Big Easy with a dozen walking tours. He lives in San Francisco.