A World of Dumplings: Filled Dumplings, Pockets and Little Pies from Around the Globe (Paperback)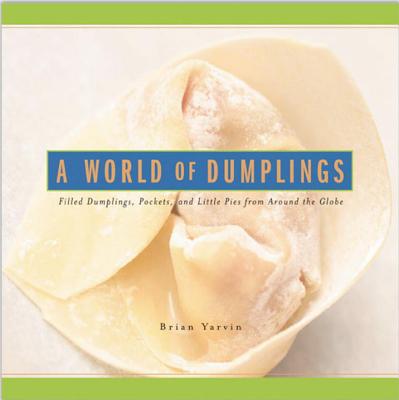 Description
---
The cookbook for making dumplings and small pies of all kinds, from pot stickers, ravioli, and knish to empanadas, pasties, and samosas—and many, many more.
Ever tried a Turkish
borek
? Swedish
kroppkakor
? How about Cajun meat pie? Acclaimed photographer Brian Yarvin has traveled to neighborhood kiosks, festivals, and restaurants in ethnic neighborhoods throughout the northeastern U.S. to bring more than 100 traditional dumpling and filled-pie recipes from places as near as Flushing, Queens to as far away as Uzbekistan and beyond.
Starting with the basics of dough making, steaming, and frying, Yarvin provides mouth-watering color photographs and step-by-step instructions so that anyone can recreate their grandmother's pierogi or street-food treat at home, using ingredients from the local supermarket. Also included are tips for where to buy hard-to-find ingredients, and—if you just can't stand the wait of making your own—ethnic neighborhoods where you can find dumplings ready-to-eat.
About the Author
---
Brian Yarvin is the author/photographer of several cookbooks, including A World of Dumplings and Too Many Tomatoes (both Countryman). He lives in New Jersey.