Raising Our Children on Bourbon (Hardcover)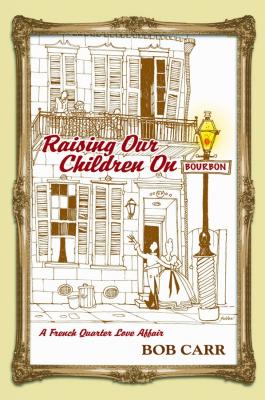 Description
---
This intriguing story of New Orleans radio and TV personalities Bob and Jan Carr, follows the couple as they raise their family during the 1960s on the French Quarter's legendary Bourbon Street.
Praise For…
---
Every now and then a book comes along and lifts the curtain on the hidden sweetness of life in New Orleans. Raising Our Children On Bourbon is just such a charmer, giving readers a glimpse of the surprising joys of family life in the French Quarter during an extraordinary time and the pleasures—and laughs—of working in television here. This is also an enchanting and sexy New Orleans love story: Bob and Jan Carr fell in love with a city, and—not surprisingly to any reader lucky enough to pick up this book—New Orleans loved them right back.

—Susan Larson, Literary Critic



A young Midwestern family drives down the rabbit hole into New Orleans' French Quarter and not only survives, but thrives in the most raunchy, raffish, notorious neighborhood in America. Quite a read!

—David Cuthbert, WYES-TV's "Theater Guy"