New Orleans Besieged (Paperback)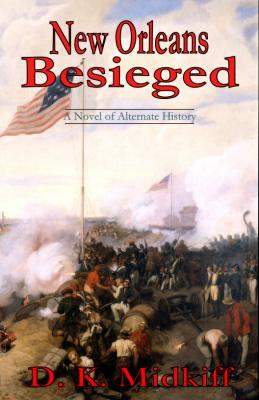 $14.95
Special Order. May not be available. Call the store for details.
Description
---
It's January 1815 and the treasure-city of New Orleans lies vulnerable and exposed to greedy, bloodthirsty pirates. Protection comes not by force of arms, but from the crafty mind of an old Spanish monk.
Praise For…
---
This is a fascinating and fresh approach, one that moves easily between the events of 1815 and Napoleon's death in 1821. The reader will find it a tale well told. - Jack Belsom, Historian and Archivist, The New Orleans Opera Association.



Well crafted, well paced, and thoroughly engaging, D. K. Midkiff's

novel is a masterwork of historical fiction. Mr. Midkiff has produced a smart, timely story. A study of political maneuvering, cross-cultural alliances, betrayal and altruism, New Orleans Besieged speaks to all who care about this city's survival. - Dr. Jessica Dorman, Director of Publications, The Historic New Orleans Collection.