The Genesis Factor (Paperback)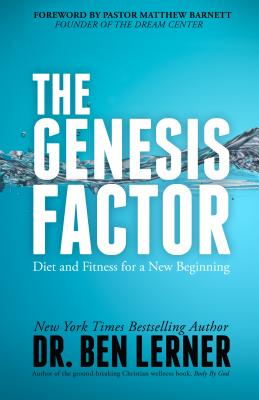 $14.99
Email or call for price
Description
---
The context for The Genesis Factor is the setting of the book of Genesis from the Bible. It's based upon the realization that we were originally created by God and placed in a beautiful, plentiful, and natural setting to thrive as His children. So, because our foundation is of natural substance, when we put unnatural substances in our body, the results are…you've got it…unnatural!
Your Genesis Factor means you can be made new; you can be restored; you can be made whole and get your form back; and that Jesus is looking for you to do it, and He's ready to help!
This Genesis Factor doesn't just make biblical sense. It makes scientific sense as well. Every day, millions of cells are dying and being replaced by millions of new ones. But did you know that if put in the wrong state, living the wrong lifestyle—dying, sick cells are replaced by more dying, sick cells?
The good news is that if you've been building disease and fat, through the principle of the Genesis Factor, you can now build health and burn fat.  It's God's physiological grace and metabolic mercy.
No matter where you are with your health today, you can be made new—or "newer" by tapping in to the Genesis Factor.  In this program, we're going to reveal to you the best, easiest, and fastest possible ways to maximize fitness, optimize leanness, and eat right for your hormones—all as an essential plan to upgrade and/or restore wellness.
About the Author
---
Dr. Ben Lerner is the founder of Maximized Living and is a New York Times bestselling author of over a dozen books and curriculum including Body by God, Maximized Metabolix, The Cancer Killers, and One-Minute Wellness, with Dr. Greg Loman. Dr. Lerner's work at Maximized Living is to help people change the way they view and manage their health, offering doctors the tools to run practices that transform communities through the 5 Essentials. Dr. Lerner lives in Florida with his wife, Dr. Sheri Lerner and their three children.