Eating by the Season: Winter: Meal Planner and Lifestyle Journal (Paperback)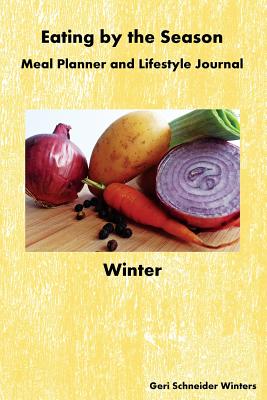 $9.95
Email or call for price
Description
---
Plan meals and journal about them
If you are trying to eat healthy, then you need to know what is healthy for you. Eating by the Season lets you track what you are eating and journal about what is working for you and what is not.
Each week's meal planner has space to note what is fresh and inexpensive that week so you can plan meals around those foods.
A journal section for the week lets you make notes about things such as foods you like or dislike, how you felt after particular meals, how the foods affected your weight, and lifestyle changes you may be making such as spending more time outside, turning off electronics after dark, and making time for play.
The introduction includes tips for cooking styles and foods that work well in the cold winter months so you eat in harmony with nature and her rhythms. Start tracking your healthy lifestyle now with Eating by the Season.