THE ESSENTIAL LOUISIANA SEAFOOD COOKBOOK (Paperback)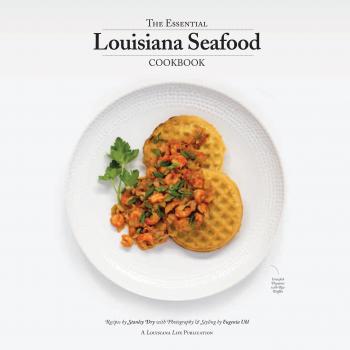 Description
---
For Louisiana home cooks and professional chefs, seafood is an essential ingredient. From the finest restaurants to casual gatherings at home, crab, fish, oysters, shrimp and of course crawfish — to name a few — are not only ubiquitous, but also celebrated. THE ESSENTIAL LOUISIANA SEAFOOD COOKBOOK, a Louisiana Life publication by Renaissance Publishing, is a continued celebration of this essential resource from the Gulf Coast, as well as the state's lakes, swamps, marshes and bayous. In this collection of 50 traditional and contemporary recipes by Stanley Dry — author of "The Essential Louisiana Cookbook," Louisiana Life "Kitchen Gourmet" columnist, former senior editor of Food & Wine magazine and accomplished cook — top-notch ingredients are paired with fresh seafood to create delectable dishes imbued with the author's signature simplicity. Edited by Louisiana Life managing editor Melanie Warner Spencer and originally published in the magazine, the easy-to-follow recipes emphasize Louisiana seafood and quality, local ingredients. Inspired, innovative and delicious, the seafood dishes in this collection are sure to become favorites in your kitchen.
About the Author
---
Stanley Dry writes the "Kitchen Gourmet" column for Louisiana Life magazine. Formerly senior editor of Food & Wine magazine, he is co-author of Gulf South, published by Compass American Guides. His articles on food, cooking, wine, restaurants and travel have appeared in Food & Wine, Travel & Leisure, The New York Times and Acadiana Profile, among others. He lives in New Iberia.

Eugenia Uhl is a native New Orleanian. Her photographs have been featured in New Orleans Magazine, Southern Accents, Metropolitan Home, GQ Magazine, Essence, Travel & Leisure and Vegetarian Times. Her clients include Ralph Brennan Restaurant Group, International House Hotel, Volunteers of America, Galatoire's, and Tulane University. She has completed multiple cookbooks, including Commander's Kitchen for Commander's Palace and New Orleans Home Cooking by Dale Curry, Pelican Publishing.