Trespass (Vintage Contemporaries) (Paperback)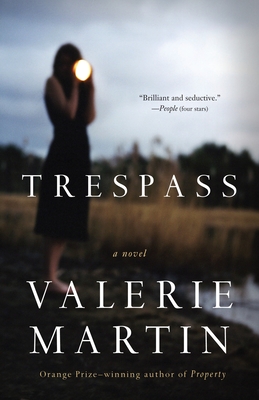 $18.66
Special Order. May not be available. Call the store for details.
Description
---
Two women, Chloe Dale, an artist comfortably ensconced in bucolic suburbia, and Salome Drago, a wily, seductive refugee from a country that no longer exists, confront each other in a Manhattan restaurant, and the battle lines are drawn. Toby Dale, son of the artist and ardent suitor of the refugee, is in no position to choose sides. Outside, the drumbeats for the impending invasion of Iraq drown out all argument, and those who object will soon be reduced to standing in the street. The story of two families—suspicious, territorial, naïve in their confidence that they are free of the past—Trespass unfolds with commanding force. It is a bracing, tender novel for the 21st century.
About the Author
---
Valerie Martin is the author of three collections of short fiction, most recently The Unfinished Novel and Other Stories, and seven novels, including Italian Fever; The Great Divorce; Mary Reilly, the Dr. Jekyll and Mr. Hyde story told from the viewpoint of a housemaid, which was filmed with Julia Roberts and John Malkovich; and the Orange Prize–winning Property. She is also the author of a nonfiction work about St. Francis of Assisi: Salvation: Scenes from the Life of St. Francis. She resides in upstate New York.
Praise For…
---
"Brilliant and seductive." —People (four stars)"Martin is an expert at combining simmering menace with a cool, merciless irony." —Salon"Arresting. . . . Trespass is a literary treasure hiding in plain sight."—Chicago Tribune "A wickedly diverting novel about the storm-driven erosion of Fortress America."—Los Angeles Times "Mesmerizing. . . . a war novel that gives you a glimpse of what war might really mean. . . . Trespass revels in truth." —The Washington Post Book World