Smart Medicine: How to Buy the Prescription Drugs You Need at a Price You Can Afford (Paperback)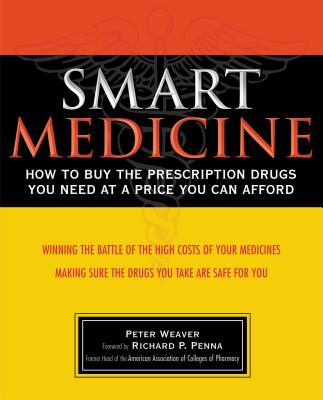 $16.99
Email or call for price
Description
---
America is the only country in the world that does not regulate medication prices. The result is that prescription drug prices are rising at an astronomical rate. Pharmaceutical companies make an enormous amount of money by continuously coming out with the "latest" medication for common ailments. Smart Medicine is a practical book that helps readers take control of the cost and safety of the prescription medicines they take. The first chapter is a no-holds-barred examination of how we got to where we are with unregulated drug prices. Subsequent chapters explain specific strategies for saving significant money such as:
Shopping on-line
Buying generic equivalents
Buying in foreign countries
How to acquire discount cards.
The appendix, "Setting up your personal medical information center," contains resource names, Web sites, toll-free numbers, and publications to help readers take charge of their medications.