Lincoln's Code: The Laws of War in American History (Hardcover)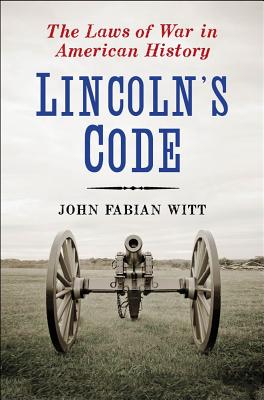 $32.00
Email or call for price.
Description
---
Pulitzer Prize Finalist
Bancroft Prize Winner
ABA Silver Gavel Award Winner
A New York Times Notable Book of the Year In the closing days of 1862, just three weeks before Emancipation, the administration of Abraham Lincoln commissioned a code setting forth the laws of war for US armies. It announced standards of conduct in wartime--concerning torture, prisoners of war, civilians, spies, and slaves--that shaped the course of the Civil War. By the twentieth century, Lincoln's code would be incorporated into the Geneva Conventions and form the basis of a new international law of war. In this deeply original book, John Fabian Witt tells the fascinating history of the laws of war and its eminent cast of characters--Washington, Jefferson, Franklin, Madison, and Lincoln--as they crafted the articles that would change the course of world history. Witt's engrossing exploration of the dilemmas at the heart of the laws of war is a prehistory of our own era. Lincoln's Code reveals that the heated controversies of twenty-first-century warfare have roots going back to the beginnings of American history. It is a compelling story of ideals under pressure and a landmark contribution to our understanding of the American experience.
About the Author
---
John Fabian Witt is the Allen H. Duffy Class of 1960 Professor of Law at Yale Law School, a professor of history at Yale University, and a 2010 Guggenheim Foundation fellow. His writing has appeared in publications such as The New York Times, Slate, and the Harvard Law Review. He is the author of two previous books on the history of American law: Patriots and Cosmopolitans and The Accidental Republic.