Tom Fitzmorris's New Orleans Food (Revised and Expanded Edition): More Than 250 of the City's Best Recipes to Cook at Home (Paperback)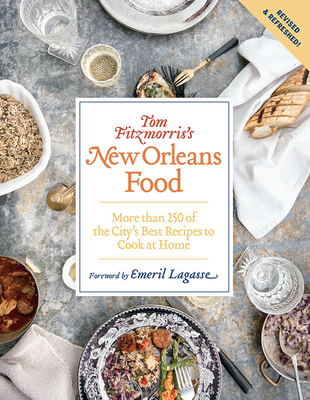 Description
---
Tom Fitzmorris is uniquely qualified to write about the food of New Orleans. Born in the Crescent City on Mardi Gras, he has been eating, celebrating, and writing about the city's cuisine for more than 30 years.

Now Fitzmorris is refreshing his bestselling cookbook New Orleans Food. The book features all of the favorite recipes, steeped in the town's Creole and Cajun traditions, but is updated to include a 16-page color insert with gorgeous food photography and an updated introduction. From small plates (Shrimp Rémoulade with Two Sauces) to main courses (Redfish Herbsaint, Creole Lamb Shanks) to desserts and drinks (Bananas Foster, Beignets, and Café au Lait), these dishes are elegant and casual, traditional, and evolved.
About the Author
---
Tom Fitzmorris started The New Orleans MENU, a review of New Orleans dining, in 1977; 20 years later, the publication evolved into its current form as a daily Internet newsletter. Tom's radio show "The Food Show," is broadcast every afternoon on WSMB 1350 AM. He is the former editor of the weekly newspaper Figaro, and the monthly New Orleans Magazine. Tom became a Certified Culinary Professional from IACP in 1986.