Obituary Cocktail: The Great Saloons of New Orleans (Hardcover)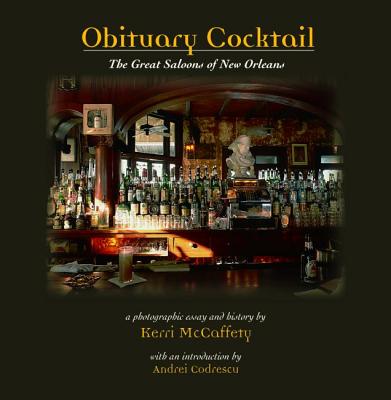 Description
---
"McCaffety, like a good bartender, knows how to listen, knows how to look, and knows how to tell a great story. In perfectly chosen words and images Obituary Cocktail] captures something timeless and essential about New Orleans."
-Susan Larson, New Orleans Times-Picayune
"The evocative photos of Napoleon House, Pat O'Brien's, Galatoire's, Tujague's, and many lesser known restaurants and bars in the Crescent City are as personal as they are a rich repository of architectural and Louisiana social history, with excellent accompanying text. A beautifully produced book by one of the great photojournalists of America."
-John Mariani, Esquire
"Kerri's work is lush with natural light that makes the images sensual and rich, and transforms the places she photographs into poems."
-Francis Ford Coppola
Presented in the pages of this book is an amazing pictorial overview of some of the finest drinking establishments in the world still operating today and cherished photographs of those no longer open. Lavishly illustrated with two hundred color photographs, this lush history provides a glimpse into the architectural and cultural treasures of New Orleans' drinking scene. It overflows with tantalizing stories from the best bars in town.