Evolution Revolution (Big Questions) (Paperback)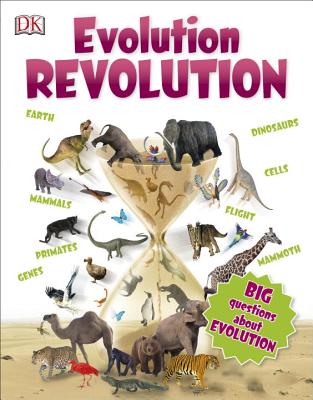 $9.99
Email or call for price
Description
---
Why do humans walk on two feet? What really happened to the dinosaurs? Delve into the story of evolutionary science and follow Charles Darwin on his epic voyage in search of the origin of species in Evolution Revolution.
Starting with the publication of Darwin's famous On the Origin of Species, Evolution Revolution explores how one man's revolutionary theories changed the world. Discover how Darwin came up with the theory of natural selection by collecting plant and animal samples from around the world and see how it has influenced science in the modern age. Learn about the advancements made after Darwin as modern scientists reveal the secrets of genes and DNA and give us a glimpse at what lies ahead.
New available in paperback and featuring a cleaner and easier to understand design, Evolution Revolution is perfect for kids who have ever wondered where we come from, how we got here, and why life on our world is so varied and amazing.
About the Author
---
Robert Winston is a world-renowned scientist who has combined groundbreaking academic work with a flair for communicating science to the general public. The icon of many British TV series, Winston's charisma and zest for adventure have seen him riding roller coasters and freezing in an igloo to help demonstrate science in action.His pioneering work in the field of human fertility has helped dozens of childless couples have "miracle babies" and earned him an international reputation. He is a professor of science and society at Imperial College London and an active researcher in reproductive physiology.