An American Story (Paperback)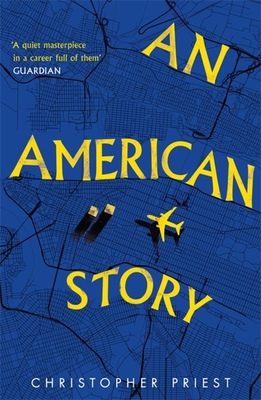 Email or call for price
Special Order. May not be available. Call the store for details.
Description
---
A powerful meditation on loss and memory seen through the prism of 9/11, by one of our greatest authors.

Ben Matson lost someone he loved in the 9/11 attacks. Or thinks he did - no body has been recovered, and she shouldn't have been on that particular plane at that time. But he knows she was.

The world has moved on from that terrible day. Nearly 20 years later, it has faded into a dull memory for most people. But a chance encounter rekindles Ben's interest in the event, and the inconsistencies that always bothered him.

Then the announcement of the recovery of an unidentified plane crash sets off a chain of events that will lead Ben to question everything he thought he knew . . .

Thoughtful, impeccably researched and dazzling in its writing, this is Ben's story, the story of what happened to his fiancé, and the story of all that happened on 9/11.
About the Author
---
Christopher Priest's novels have built him an inimitable dual reputation as a contemporary literary novelist and a leading figure in modern SF and fantasy. His novel THE PRESTIGE is unique in winning both a major literary prize (THE JAMES TAIT BLACK AWARD and a major genre prize THE WORLD FANTASY AWARD); THE SEPARATION won both the ARTHUR C. CLARKE and the BRITISH SCIENCE FICTION AWARDS. THE ISLANDERS won both the BSFA and John W. Campbell awards. He was selected for the original BEST OF YOUNG BRITISH NOVELISTS in1983.
Praise For…
---
Always well-written, [Christopher Priest's] books are known for a preciseness of prose where every word and sentence counts (even when you do not realise it). What he then does is stealthily construct a world of truths and half-truths, of twisted versions of reality which read so well that they often deceive.—SFF WORLD

An effortlessly intelligent and engrossing novel.—Neil Williamson, author of The Moon King

Brilliantly constructed, cleverly contrived to fox our memories, so you end the novel trying to puzzle out what it was you just read.—LOCUS MAGAZINE

Britain's pre-eminent writer of literary science fiction.—THE HERALD

Eerily powerful.—THE SPECTATOR

In that way, AN AMERICAN STORY's intriguing and quietly engrossing meditation on narratives which lack closure stands tall.—INTERZONE MAGAZINE

Priest's smooth and clear writing style makes the reader care about his characters. A plethora of small details gradually come together to deliver a really satisfying novel.—SF CROWSNEST

This is a quiet masterpiece in a career full of them: a gripping, mournful, powerful novel that guides the reader through truths - and fictions - about the way the media and what we recall can work together to fool us.—GUARDIAN

A meditation on loss and an examination of possibly flawed memory.—STARBURST