Transforming Citizenships: Transgender Articulations of the Law (Sexual Cultures #25) (Paperback)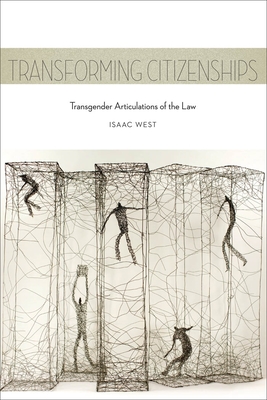 $42.66
Not in stock. Usually arrives in 2-5 Days
Description
---
Transforming Citizenships engages the performativity of citizenship as it relates to transgender individuals and advocacy groups. Instead of reading the law as a set of self-executing discourses, Isaac West takes up transgender rights claims as performative productions of complex legal subjectivities capable of queering accepted understandings of genders, sexualities, and the normative forces of the law.
Drawing on an expansive archive, from the correspondence of a transwoman arrested for using a public bathroom in Los Angeles in 1954 to contemporary lobbying efforts of national transgender advocacy organizations, West advances a rethinking of law as capacious rhetorics of citizenship, justice, equality, and freedom. When approached from this perspective, citizenship can be recuperated from its status as the bad object of queer politics to better understand how legal discourses open up sites for identification across identity categories and enable political activities that escape the analytics of heteronormativity and homonationalism.
About the Author
---
Isaac West is Assistant Professor in the Departments of Communication Studies and Gender, Women's, and Sexuality Studies at the University of Iowa.