The Art of Battlefield V (Hardcover)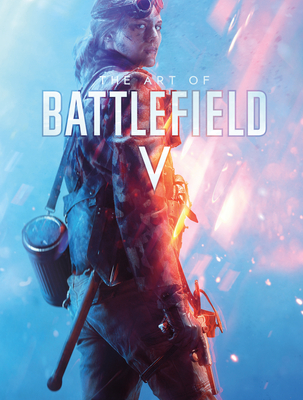 $46.79
Email or call for price
Description
---
The art behind the action of DICE's iconic fist-person shooter, collected in a beautiful hardcover volume!

War will never be the same. Enter mankind's greatest conflict as Battlefield goes back to its roots in a never-before-seen portrayal of World War II. Face chaotic all-out war and witness human drama set against global combat in epic, unexpected locations. This is Battlefield V. The richest and most immersive Battlefield yet.

Dark Horse Books and EA DICE are proud to present The Art of Battlefield V. Chronicling the development of EA DICE's latest installment in the Battlefield epic, this volume is filled with hundreds of pieces of concept art showcasing the creative process from rough sketch to final on-screen imagery, paired with exclusive commentary from the talented team who put it all together.
About the Author
---
DICE was founded in May 1992 in Sweden by Ulf Mandorff, Olof Gustafsson, Fredrik Liliegren, Andreas Axelsson, and Markus Nystrom, members of the former demogroup The Silents. For an extended period of time, while the employees were also students at Linnaeus University, the company's office consisted of a small dorm room. During those days, the company developed popular pinball games for the Amiga computers, such as Pinball Dreams, Pinball Fantasies, and Pinball Illusions. The company moved to Gothenburg in 1994 where it was headquartered until 2005, when that office was merged with the former Refraction Games office in Stockholm.