Grounded: Perpetual Flight . . . and Then the Pandemic (Forerunners: Ideas First) (Paperback)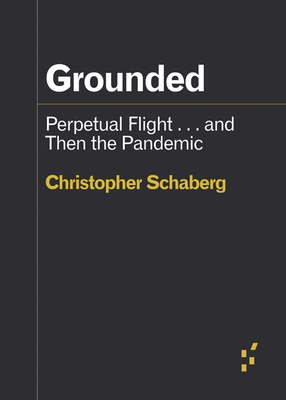 Description
---
As commercial flight is changing dramatically and its future remains unclear, a look at how we got here

Grounded: Perpetual Flight . . . and Then the Pandemic considers the time leading up to the COVID-19 pandemic and the ensuing global plummet in commercial flight. Mobility studies scholar Christopher Schaberg tours the newly opened airport terminal outside of New Orleans (MSY) in late 2019, and goes on to survey the broad cultural landscape of empty airports and grounded planes in the early months of the novel coronavirus's spread in 2020. The book culminates in a reflection on the future of air travel: what may unfold, and what parts of commercial flight are almost certainly relics of the past. Grounded blends journalistic reportage with cultural theory and philosophical inquiry in order to offer graspable insights as well as a stinging critique of contemporary air travel.
About the Author
---
Christopher Schaberg is Dorothy Harrell Brown Distinguished Professor of English at Loyola University and author of five books, including The Work of Literature in an Age of Post-Truth and Searching for the Anthropocene: A Journey into the Environmental Humanities.