Atlas Obscura Wall Calendar 2020 (Calendar)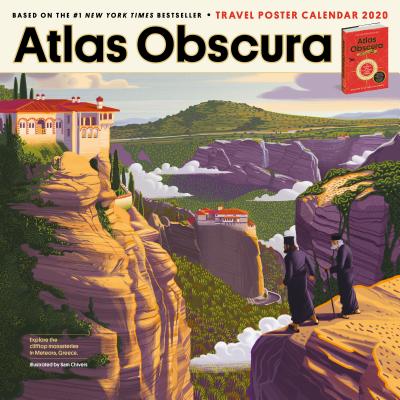 Description
---
The world's most weird-but-true locations, captured in twelve brilliant travel posters.

Experience a year of wonder in twelve travel posters featuring bizarre-but-real locations and surprising natural phenomena from around the globe, from Atlas Obscura, the brand synonymous with adventure. One month you're in Tashirojima, the Japanese island where cats outnumber people, another you're in Brazil's Amazon basin—in the world's longest river—where surfers face 12-foot walls of turbulent waves. Bursting with surprising facts and discoveries, and brought to life through luminous illustrations from Sam Chivers, it's a year of enchantment to feed the insatiable curiosity of any global citizen. A great gift for the curious explorer and armchair traveler.
About the Author
---
Atlas Obscura is the definitive guide to the world's hidden wonders. Based on the community-driven, editor-curated website atlasobscura.com, Atlas Obscura uncovers unusual and overlooked places not found in your average guidebook. Cofounders Joshua Foer and Dylan Thuras are two of the authors of the # 1 New York Times bestselling book Atlas Obscura: An Explorer's Guide to the World's Hidden Wonders.