A Gentle Path Through the Twelve Steps: The Classic Guide for All People in the Process of Recovery (Paperback)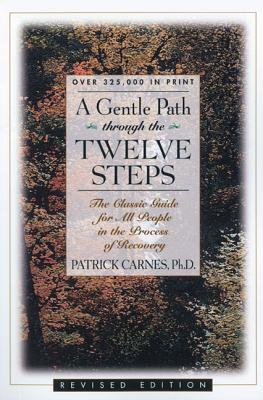 $18.95
Email or call for price
Description
---
Revised Edition.
Carnes offers us exercises, inventories, and guided reflections for those of us facing the daily challenges of attaining or maintaining an addiction-free lifestyle.
This revised edition of "A Gentle Path through the Twelve Steps "is a treasure chest, a rich and powerful resource for anyone working a twelve-step program. Carnes is a gifted teacher and leader in the addiction recovery field.
Wendy Maltz, M.S.W., "Sexual Healing Journey"
This unique, non-threatening workbook emphasizes common themes at the heart of all Twelve Step fellowships...an especially clear explanation of what "working the program" means.
Claudia Black, Ph.D., "It Will Happen to Me"
The revised "A Gentle Path through the Twelve Steps "gets my highest recommendation. It is a wonderful guide to the journey to restoration and healing.
Marilyn Murray, M.A., "Prisoner of Another War"
To get through difficult times, we need good friends, wise mentors and compassionate recovery programs. Pat Carnes and his twelve-step guide have been all of these to me, personally, and more. A "Gentle Path through the Twelve Steps Revised Edition "is a principle guide to following the path of the many stages we encounter daily.
Brenda Schaeffer, Licensed Psychologist, "Loving Me Loving You "and "Is It Love or Is It Addiction"
"A Gentle Path through the Twelve Steps "has already helped thousands and promises to help many more.
Mark R. Laaser, Ph.D., "The Secret Sin: Healing the Wounds of Sexual Addiction"