The Trial of Lee Harvey Oswald (Hardcover)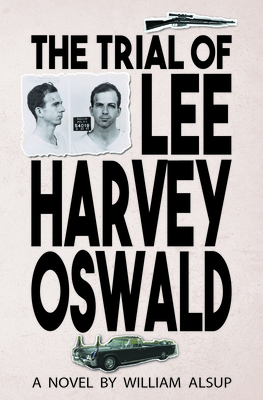 Description
---
The assassination of Lee Harvey Oswald by Jack Ruby robbed the nation of the closure it so desperately needed following the death of John F. Kennedy. The Trial of Lee Harvey Oswald asks what might have happened if the assassin had lived to stand trial for his murder of America's beloved president. This meticulously researched and riveting courtroom drama follows prosecutors Abe Summer and Elaine Navarro as they work to bring Oswald to justice despite the legend in Oswald's corner: famed attorney Percy Foreman. With mysteries and coincidences swirling around the case, Oswald's conviction doesn't seem set in stone. After Ruby fails to assassinate the assassin, can Summer and Navaro bring peace of mind back to the American people by sending a murderer to prison?
Author William Alsup's fair and thrilling novel is all the more compelling thanks in no small part to his experiences and expertise as a federal judge. With his background in research and jurisprudence, Alsup has become an expert on the Oswald case. From newspaper clippings to the Warren Report,
The Trial of Lee Harvey Oswald
is based on real and complicated history. Readers with a passion for the procedural will relish the details Alsup provides behind the scenes of a prosecution, demonstrating just how much time and effort goes into even cases that seem cut and dry. America never recovered from the killing of its king of Camelot, but
The Trial of Lee Harvey Oswald
provides a window into what might have been.
About the Author
---
WILLIAM ALSUP is a senior United States District Judge of the United States District Court for the Northern District of California. Born in Jackson, Mississippi, Alsup received a Bachelor of Science degree in mathematics from Mississippi State University in 1967, a Juris Doctor from Harvard Law School in 1971, and a Master of Public Policy from Harvard University's John F. Kennedy School of Government in 1971.