Saltwater Sport Fish of the Gulf Field Guide (Fish Identification Guides) (Paperback)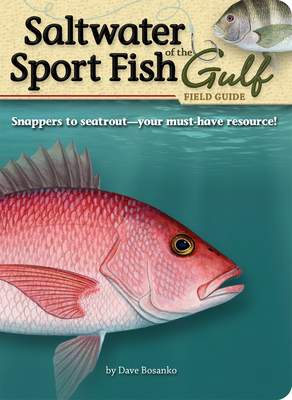 Description
---
An essential field guide to the Gulf The Gulf of Mexico is one of the world's premier fishing grounds. This book is designed to help you learn about and identify its most common sport fish. It features:
Sought-after sport fish such as billfish, jacks, snappers and groupers
Fascinating facts about habitat, Gulf distribution, world records, edibility and more
Tips about equipment, methods, baits and where to find fish
With this handy field guide, identifying your catch has never been easier or more enjoyable.
About the Author
---
Dave Bosanko was born in Kansas and studied engineering before following his love of nature to degrees in biology and chemistry from Emporia State University. He spent thirty years as staff biologist at two of the University of Minnesota's field stations. Though his training was in mammal physiology, Dave worked on a wide range of research projects ranging from fish, bird, and mammal population studies to experiments with biodiversity and prairie restoration. An avid fisherman and naturalist, he has long enjoyed applying the fruits of his extensive field research to patterning fish location and behavior, and observing how these fascinating species interact with one another in the underwater web of life.