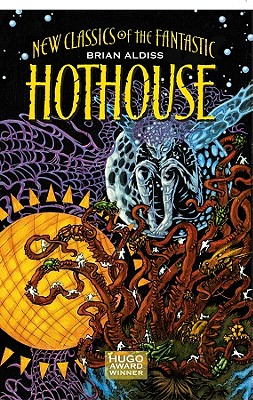 $14.99
Special Order. May not be available. Call the store for details.
Description
---
In the future, when the Sun has expanded and is ready to go nova, few animal species remain while plants have adapted to fill animal niches. One of the few species to survive are humans, but in much-altered forms. It is here where young tribal Gren finds himself captured by an intelligent fungus with plans to colonize humans to control the world
Hothouse tells the story of a remarkable journey of discovery that will alter your perceptions about the true nature of the world today... and the world to come.