The Not Yet (Paperback)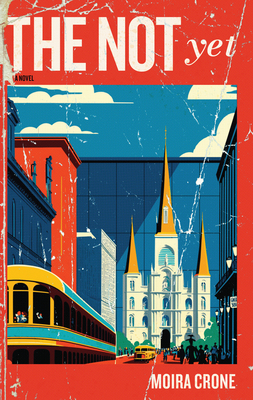 Description
---
PHILIP K. DICK AWARD FINALIST 2012 ( FOR ORIGINAL PAPERBACK SCIENCE FICTION NOVEL OF THE YEAR) Praised for its political vision, literary voice, and environmental prescience, The Not Yet brings forth a searing vision of the future. Set in the ravaged and abandoned Gulf Coast in 2121, the author describes a world where the wealthy Heirs control all of society's resources. Through life extension, they can live hundreds of years. Outside, the poor barely survive. Malcolm de Lazarus, twenty, has been lucky --he's counting on joining the elite. But when his fortune mysteriously disappears, he must sail to the chaotic, abandoned New Orleans Islands for answers. On the way, he encounters the darkest side of Heirs' privilege, which threatens everything he knows and loves.
SELECTION, SCIENCE FICTION CLUB OF CENTRAL LONDON
TIMES PICAYUNE NEW ORLEANS TOP TEN BOOKS, 2012.
About the Author
---
Moira Crone is a fiction writer living in New Orleans. The author of three previous collections including What Gets Into Us, and a novel, A Period of Confinement, her works have appeared in Oxford American, The New Yorker, Image, Mademoiselle, and over forty other journals and twelve anthologies. She has won prizes for her stories and novellas, and in 2009 she was given the Robert Penn Warren Award from the Fellowship of Southern Writers for the entire body of her work.