Over The Garden Wall Vol. 1 (Paperback)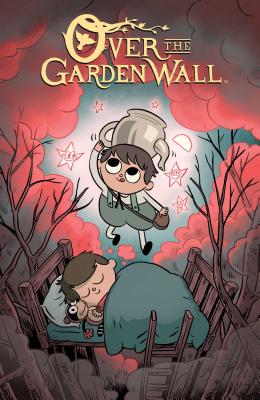 $14.99
Email or call for price
Description
---
Two lost brothers venture across a strange forest and discover incredible and bizarre things on their journey home in a style reminiscent of The Wind in the Willows and Sleepy Hollow.

Return to the Unknown with new Over The Garden Wall stories that expand the world of the Emmy Award-winning Cartoon Network series.
Writer and artist Jim Campbell spins a tale that follows Greg and Jason Funderburker as they traverse the Unknown and find new friends along the way. Meanwhile, the Woodsman's daughter Anna, wanders alone in the Unknown after her father is tricked by the Beast. Written by Amalia Levari with artist Cara McGee—find out how Anna learned to survive on her own as she starts her journey to save her father before his fate is sealed. Both of these stories are something no Over The Garden fan will want to miss!
About the Author
---
Pat McHale is a writer, storyboard artist, animator, and independent filmmaker, best known for being a former writer and creative director on the animated series Adventure Time for Cartoon Network, which he contributed to during its first five seasons. McHale recently created the Emmy-award winning mini-series Over the Garden Wall.