If Walls Could Talk: An Intimate History of the Home (Paperback)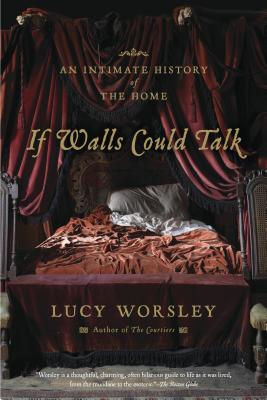 $18.00

Not in stock. Usually arrives in 2-5 Days
Description
---
From the Joint Chief Curator at Historic Royal Palaces and BBC Television series including Lucy Worsley: Mozart's London Odyssey and Six Wives with Lucy Worsley, available on Netflix.

"Worsley is a thoughtful, charming, often hilarious guide to life as it was lived, from the mundane to the esoteric." -The Boston Globe

Why did the flushing toilet take two centuries to catch on? Why did medieval people sleep sitting up? When were the two "dirty centuries"? Why, for centuries, did rich people fear fruit?

In her brilliantly and creatively researched book, Lucy Worsley takes us through the bedroom, bathroom, living room, and kitchen, covering the history of each room and exploring what people actually did in bed, in the bath, at the table, and at the stove-from sauce stirring to breast-feeding, teeth cleaning to masturbating, getting dressed to getting married-providing a compelling account of how the four rooms of the home have evolved from medieval times to today, charting revolutionary changes in society.
About the Author
---
LUCY WORSLEY is an historian, author, curator and television presenter. Lucy read Ancient and Modern History at New College, Oxford and worked for English Heritage before becoming Chief Curator of Historic Royal Palaces, based at Hampton Court. She also presents history programmes for the BBC including Empire of the Tsars: Romanov Russia with Lucy Worsley and Lucy Worsley's Reins of Power: The Art of Horse Dancing. Her bestselling books include A Very British Murder: The Curious Story of how Crime was Turned into Art; If Walls Could Talk: An Intimate History of the Home; Courtiers: The Secret History of the Georgian Court; and Cavalier: The Story of a 17th Century Playboy. She lives in London, England.