The Pilgrim Chronicles: An Eyewitness History of the Pilgrims and the Founding of Plymouth Colony (Hardcover)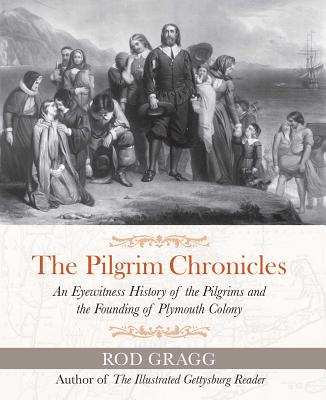 $32.75
Email or call for price
Description
---
A Quest for Freedom

All Americans are familiar with the story of the Pilgrims—persecuted for their religion in the Old World, they crossed the ocean to settle in a wild and dangerous land. But for most of us, the story ends after their brutal first winter at Plymouth with a supposedly peaceful encounter with the Native Americans and a happy Thanksgiving.

Now, through the vivid memoirs, letters, and personal accounts in The Pilgrim Chronicles, you will discover the full, compelling story of their anguished journey and heroic strength. Award-winning historian Rod Gragg brings the Pilgrims to life in this lavishly illustrated guide, filled with moving, eyewitness narratives. From their persecution in England and painful exile in Holland to their voyage across the Atlantic and their struggle to survive among the Indians in an untamed wilderness, Gragg takes you on the harrowing and inspiring journey of a people seeking religious freedom.
About the Author
---
The list of Regnery authors reads like a "who's who" of conservative thought, action, and history.