On Nobody Famous: Guesting, Gossiping, Gallivanting (Paperback)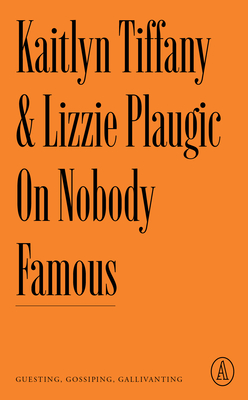 Description
---
Dispatches from the everyday adventures of two regular women in New York. An Atlantic Edition, featuring long-form journalism by Atlantic writers, drawn from contemporary articles or classic storytelling from the magazine's 165-year archive.
Welcome to Lizzie and Kaitlyn's New York: Join two regular women as they recap small parties, weird dinners, and aimless evenings. Highlights include taking the Q train to Coney Island, an Uber to eat Garbage Plates, and a walk to a Crown Heights birthday party. Eclectic and endlessly funny, these dispatches invite you to get together and go nowhere with nobody all that famous.
About the Author
---
Kaitlyn Tiffany (Author) Kaitlyn Tiffany is a staff writer at The Atlantic. She writes about online platforms and internet culture. Before joining The Atlantic in 2019, she was a technology reporter for Vox's The Goods, and a culture reporter at The Verge, where she co-hosted the podcast Why'd You Push That Button. She is the author of the book Everything I Need I Get From You: How Fangirls Created the Internet as We Know It. Lizzie Plaugic (Author) Lizzie Plaugic is a creative strategist and writer. Previously, she was a reporter at The Verge, where she wrote about internet culture.