Walking With Spirits Native American Myths, Legends, And Folklore (Paperback)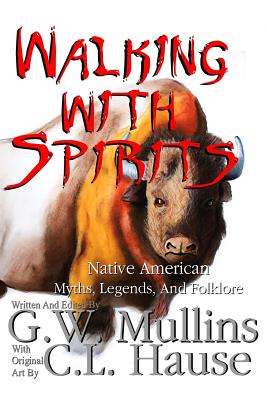 $19.94

Not in stock. Usually arrives in 2-5 Days
(This book cannot be returned.)
Other Books in Series
This is book number 1 in the Walking with Spirits series.
Description
---
Before the time of books, computers, tablets and recording devices, the history of many cultures was passed down, from person to person, by word of mouth. The rich histories of so many people were told in songs, chants, poems and stories. This was the way of Native American tribes. Each in its own way enriching their stories with their own experiences. By reliving these stories and songs, we have the opportunity to bring life back to the ancient spirits that created them. We have a chance to walk with the spirits of the past.
Being there were so many different tribes with countless beliefs and customs, the only way to understand their ways is through understanding their stories. In this book I have endeavored to show a wide landscape of different tribes and hopefully present a true look at their beliefs. With this book you will understand the Native American people a little better and understand where they have come from and what they can offer the world. By exploring these stories offered you will get a glimpse into an often forgotten past. These stories are given to you, to carry forward for younger generations to explore and learn.
Included in Volume One are the stories: Origin of the Pleiades, The Woman Who Fell from the Sky, Grandmother Spider Steals the Fire, White Bead Woman, The Origin of Corn, The Hunter and Selu, Myth of the White Buffalo Woman, The Origin of Eternal Death, How Coyote Stole Fire, The Lame Warrior, The Story of Hungry Wolf, Origin of the Sweat Lodge, The Legend of the Cherokee Rose, Contents of the Medicine Bag, Raven's Medicine, The First Fire, Origin Of Disease And Medicine, The Daughter Of The Sun, The Journey To The Sunrise, Why The Mole Lives Underground, The Terrapin's Escape From The Wolves, Origin Of The Groundhog Dance, The Haunted Whirlpool, The Man In The Stump, The Mother Bear's Song and many, many more. You are invited to go Walking With Spirits.