Walking With Spirits Volume 5 Native American Myths, Legends, And Folklore (Paperback)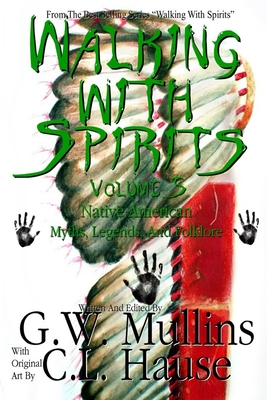 $21.27

Not in stock. Usually arrives in 2-5 Days
(This book cannot be returned.)
Other Books in Series
This is book number 5 in the Walking with Spirits series.
Description
---
Walking With Spirits Volume Five is a huge collection of Native American history. Following on the heels of the highly successful first four volumes, this fifth set offers many more wonderful and entertaining stories. This volume will leave you ready and waiting for more. Through storytelling, the rich history of the Native American tribes is alive and well today. It has been shared and preserved and still pays tribute to fallen heroes of the past. Often, Native Americans have been misrepresented as violent people. It is through the glimpses into the past, and these stories much like the ones that are contained in this book, that you can see what a proud heritage they possess and how in tune with the Earth Native Americans really are.
Among the stories included in this volume are: The Wish to Marry a Star, Dirty Boy, Onondaga Creation Myth, The Offended Rolling Stone, The Boy and the Beast, Coyote's Eyes, Speech on the Warpath, Blue Jay and His Companions, Turtle's Race with Bear, Shoshone Love Song, A Bashful Courtship, The Bound Children, The Legend of Standing Rock, The Boy and the Turtles, The Bag Of Winds, The Arrow Chain, Pokoh the Old Man, and many, many more.