Sisters of the Undertow: A Novel (Paperback)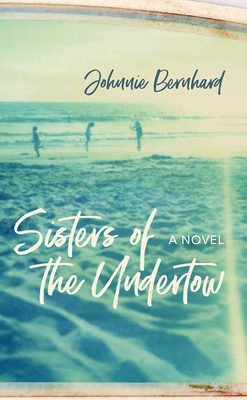 Description
---
Sisters Kim and Kathy Hodges are born sixteen months apart in a middle-class existence parented by Linda and David Hodges of Houston, Texas. The happy couple welcomes their "lucky daughter" Kim, who is physically and mentally advanced. Following several miscarriages, Linda delivers "unlucky" Kathy at twenty-nine weeks, ensuring a life of cognitive and physical disabilities. Kathy enters public school as a special education student, while Kim is recognized as gifted.
Both sisters face life and death decisions as Houston is caught in the rip current of Hurricane Harvey. Kim learns the capricious nature of luck, while Kathy continues to make her own luck, surviving Hurricane Harvey, as she has survived all undertows with the ethereal courage of the resolute.
Sisters of the Undertow examines the connotations of lucky and unlucky, the complexities of sibling rivalry, and the hand fate delivers without reason.
About the Author
---
A former teacher and journalist, JOHNNIE BERNHARD's work has appeared in University of Michigan Graduate Studies Publications, Heart of Ann Arbor Magazine, Houston Style Magazine, Southern WritersMagazine, The Texas Review, and Southern Literary Review. She is the author of the novels A Good Girl and How We Came to Be.
Praise For…
---
"An engaging novel that, at its core, wrestles at the struggle for personal happiness in the contemporary world. Sisters of the Undertow will resonate with anyone who's ever asked: 'How did I end up here?'"
—Cliff Hudder
"Johnnie Bernhard has Anne Tyler's knack for creating quirky, endearing characters with modest ambitions and big, beating hearts."
—Sharon Oard Warner
"Johnnie Bernhard writes with such humanity and genuine care for her characters that it's hard to leave them on the page. In her latest novel,
Sisters of the Undertow
, sibling rivalry between two very different sisters impacts the course of their lives, as storms swirl both inside and outside. I think we all feel swept up in an undertow sometimes, and Bernhard gives up something to hope for amid the wreckage."
—Erin Z. Bass