The Guide Of Raising Backyard Chickens: How To Do Breed Selection, Feeding, Care And Collecting Eggs For Beginners (Paperback)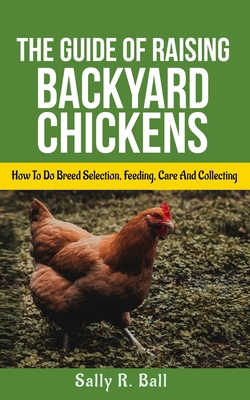 $13.99

Not in stock. Usually arrives in 2-5 Days
(This book cannot be returned.)
Description
---
Is Commercial Frozen Chicken Just Not Good Enough For You?
Are you sick and tired of fake organic meat?Are you looking for a fun and fulfilling hobby?Are you thinking to start your backyard farm?Not sure how to start your chicken empire?
Why not... Discover Backyard Chicken Farming?
Chickens are a type of domesticated fowl that originated from the red jungle fowl. They are extremely common and are widely used around the world. In 2011, there was an estimated total of 19 billion birds worldwide. With that number, chickens hold the largest population of any bird or domesticated fowl in the entire world. Many people are beginning to raise chickens in their backyards for both eggs and meat. They make great land keepers and offer many benefits. There are some things to know, however, before going into this adventure. Chickens and other fowl make a great addition to any household and provide eggs and meat as well as love and friendship.
Before you get your chicks, you need to ask yourself some questions. This book will help guide you through the exciting process of starting your backyard chicken adventure. You will need to know the difference in breeds and be able to pinpoint your reason for keeping chickens. This book will bring you through all your chicken-rearing options-from hatching or buying day olds, to raising babies into egg-laying adults. Read this book if you're ready for a backyard adventure
If you are ready to learn about building your chicken empire from your backyard, Scroll Up And Click On The
"BUY NOW"
Button Now