Trusted Talents: Book 2 of the Bayou Talents Series (Paperback)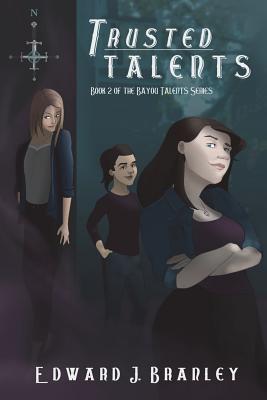 $18.74

Not in stock. Usually arrives in 2-5 Days
(This book cannot be returned.)
Other Books in Series
This is book number 2 in the Bayou Talents series.
Description
---
Someone's stealing magickal artifacts - in the middle of Mardi Gras The priests of the Ordo Archangelli keep their tools hidden until needed. New Orleans has kept some of their secrets well, until now. Daniel McCain is a Dark Adept of the same group that tried to kill Ren Alciatore at Samhain. Now, McCain comes close to acquiring a powerful set of tools. When all are in his possession, challenging and defeating him will cost lives. And there's no better time to hide these thefts than Carnival The Ordo don't know where the theives' next target is. Ren wants to enlist the help of one of McCain's cousins, Brooks Stirling Sumner, to learn more about the artifacts. Renard Alciatore's Talents are no longer hidden. Will the shadowy group known as the Assembly trust him? With the guidance of a Coven of Witches and knowledge from his new friend, Ren and The Assembly must protect their city from those who want to win at all costs. Bullets and magick are a strong combination to defeat.
About the Author
---
Edward J. Branley is a writer, teacher, historian, and computer nerd. He graduated from Brother Martin High School, and received a degree in Secondary Education from the University of New Orleans. Branley is the author of six books on New Orleans history, as well as the YA novels, Dragon's Danger. He lives in New Orleans, with his wife.