Vitamin D Deficiency and Autoimmune Disease: How Vitamin D Prevents Autoimmune Disease (Paperback)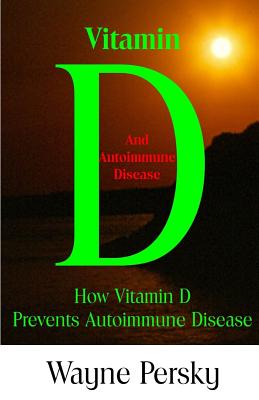 $8.95

Not in stock. Usually arrives in 2-5 Days
Description
---
This book uses medical research to show you exactly why you need to keep your vitamin D level within an ideal range to prevent autoimmune diseases from getting past your immune system. You can use the information in this book to stop autoimmune diseases before they can get started. Hint: It's not the vitamin D level that your doctor recommends.
Researchers are discovering more and more evidence that vitamin D deficiency is associated with virtually all of the most serious disease risks that we face today. Recently, compelling evidence has been found that the current epidemic of autoimmune diseases is also associated with vitamin D deficiency. Furthermore, researchers have shown that while the official published guidelines for vitamin D are adequate for preventing rickets, higher vitamin D levels are associated with a significantly reduced risk of developing many other diseases.

This book describes the details of how autoimmune disease can develop by exploiting certain features of our immune system. And it explores the role that vitamin D plays in assisting our immune system in preventing the genetic alterations that can lead to autoimmune disease, cancer, and other life-altering issues.

The information in this book can be used to learn more about how our immune system relies on vitamin D to function properly and to help safeguard our future health, and to assist in determining an optimum vitamin D level to meet our own personal needs.